Sponsors 21/22 Season
Thank you to all our sponsors for your support during the 2021/2022 season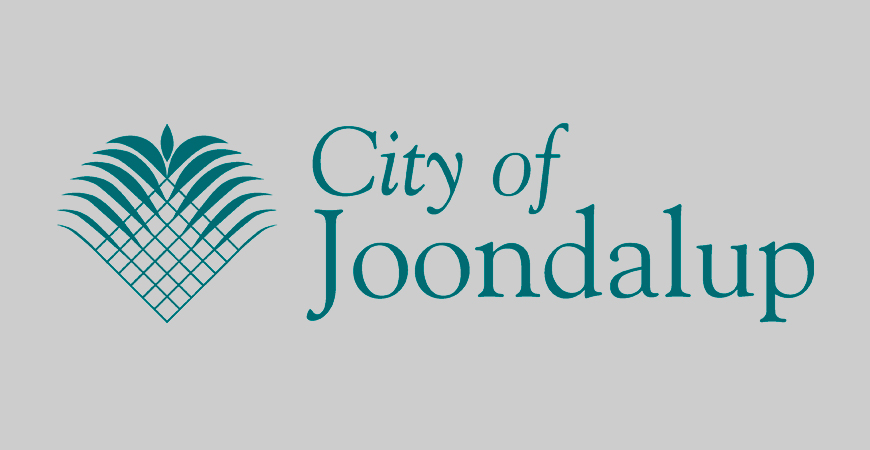 Mayor Albert Jacob for the City of Joondalup.
It was a pleasure to have Mayor Jacob attend our season's opening ceremony this year and we are delighted to include the City of Joondalup as a lane sponsor for the season. The City of Joondalup is committed to supporting and growing local community sport.
Phone: 9400 4000
_____________________________________________________________________________________________
Combining the science of Pilates with the dynamics and exhilaration of aerobic dance, Xtend will open, strengthen and tone your total body, refresh your mind, and release your 'soul'. Created by star performance artist, Andrea Rogers for everyday high performers, its high-Intensity, low risk and feel good formula keeps your body'n soul performing to the max – making you feel strong, energised, 'beautiful' and ready for anything. More than a workout, Xtend Barre opens a world of life-changing experience and fun. Inspiring personal Instruction, motivating music, a premium studio space to play in and a close Troupe of fellow Xtenders to share the indescribable 'high' of doing 'The High Performance Workout' together, every day.  It's the workout that will change your world. 
74 Delamere Ave, Currambine, Western Australia 6028 Australia
0418 498 165
https://www.xtendbarre.com.au/currambine/
Emily Hamilton is the Member for Joondalup in the Legislative Assembly and is an active and keen sponsor of Joondalup Little Athletics Centre. 
"As a mum with two school-aged kids, I know how important it is for our kids to be involved in grassroots level sport."
https://emilyhamiltonmla.com.au/?fbclid=IwAR14agaKshGhYhp_hdmDe5IxrXY3Dpojw
Phone: (08) 9300 3990
_____________________________________________________________________________________________ 
Keep On Running
Our sponsor, Keep On Running at Floreat & Ardross are the experts on fitting and advice, so browse their website and head down to get your athlete fitted for the season. You can find them at Floreat Forum and Riseley St, Ardross.
Waffle Shoes
Waffle shoes have a specialised rubber sole to ensure maximum grip on grass and synthetic surfaces. Waffles shoes are designed to offer young athletes the most technical footwear they are permitted to use.
Spike Shoes
Spikes can be worn for Athletes in Under 11+ and can be worn for events run entirely in lanes and for long jump, triple jump, high jump and javelin only. U 13-U17 Athletes may wear spike shoes for all track events except walk.
https://www.keeponrunning.com.au/
Floreat- 6161 3972
Applecross- 6161 2912
_____________________________________________________________________________________________
Tasman Safety and Training
Tasman Safety is a small family run business established in 2012. Our staff have over 20 years experience in the mining industry. We provide training on site or in one of our convenient training facilities in Perth or Kalgoorlie.
We are dedicated to providing high quality, professional training to people who are wanting superior training.
We provide nationally accredited training and we also recognise prior learning (with evidence to support experience) enabling students to keep their qualifications up to date.
One of our trainers has over 15 years experience in the mining industry in both underground and surface works. Having hands on experience in the mining industry enables us to teach with personal knowledge and understanding of the mining industry.
P - 0424 096 776    | E -  info@taztraining.com.au   | www - taztraining.com.au
4/32 Crompton RoadRockinghamWA 6168
---
 3em Engineering Consultants
Deon has extensive experience (over 19+ years) in Engineering (electrical, communications and security) and has worked on a range of projects including schools (private and government), multi / mixed residential, retail, aged care, hotels, shopping centres, retirement living, commercial, leisure, mining, data control centres and urban design. At 3em Engineering Consultants, Deon manages the office and takes a Lead Engineer role on all of the projects. His involvement commences early from the initial concept design and then continues through to coordinating the contract documentation with construction and administration. His philosophy has always been to strive for excellence in Engineering (electrical, communications and security) that is innovative yet still pragmatic.
Website: http://3emconsultants.com/
---